Created in 2005, the Peter Mendell Award recognizes the excellence of a young string player studying in a Quebec university or in a Quebec Conservatory of Music who is 25 years old or younger.
This annual award is named after Peter Mendell, a highly regarded lawyer at Davies Ward Phillips & Vineberg LLP, who is a true music lover and amateur cellist. Peter and Margie Mendell are proud to support musical excellence in partnership with the JM Canada Foundation and JM Canada.
ELIGIBILITY CRITERIA   |   APPLICATION FORM 
REGISTRATION COMPLETED FOR 2023
Support the Peter-Mendell Award:
---
The 2023 winner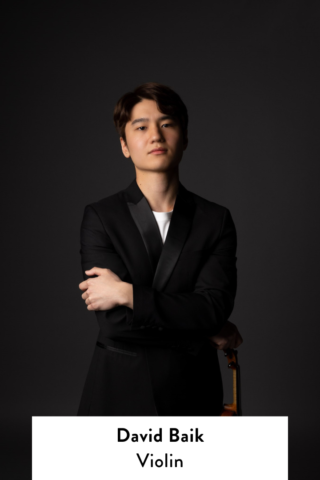 The 2023 finalists
Find out more about the finalists and the jury below.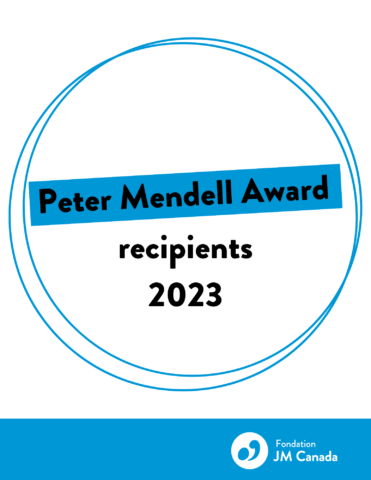 ---
Previous laureates since the cration of the prize
2022 : William Deslauriers-Allain, double bass, Conservatoire de Musique de Montréal and  Zoey 
Dabin Yang
, violin, Schulich School of Music of McGill University
2021 : Russell Iceberg, violin, Schulich School of Music of McGill University
2019 : Lynette Israilian, violin, Conservatoire de musique de Montréal
2018 : Teresa Wang, violin, Schulich School of Music of McGill University
2017 : Dominique Beauséjour-Ostiguy, cello, Faculté de musique de l'Université de Montréal
2016 : Joshua Morris, cello, Schulich School of Music of McGill University 
2015 : TJ Skinner, violin, Schulich School of Music of McGill University 
2014 : Marianne Di Tomaso, violin, Conservatoire de musique de Montréal
2013 : Joshua Peters, violin, Schulich School of Music of McGill University
2012 : Christopher Whitley, violin, Schulich School of Music of McGill University
2011 : Julie Hereish, cello, Faculté de musique de l'Université de Montréal
2010 : Bénédicte Lauzière, violin, Schulich School of Music of McGill University
2009 : Ewald Cheung, violin, Schulich School of Music of McGill University
2008 : Marie-Ève Poupart, violin, Conservatoire de musique de Montréal
2007 : Alexander Read, violin, Schulich School of Music of McGill University
2006 : Jeffrey Dyrda, violin, Schulich School of Music of McGill University
2005 : Christian J. Elliott, cello, Schulich School of Music of McGill University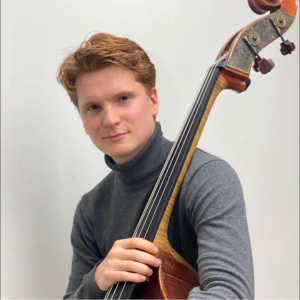 William Deslauriers-Allain
"When I received an email from Mr. Mendell himself telling me that I was one of the finalists for his prestigious award, I was overjoyed! What an honor it was to be chosen as a recipient! Thank you very much to JM Canada Foundation!"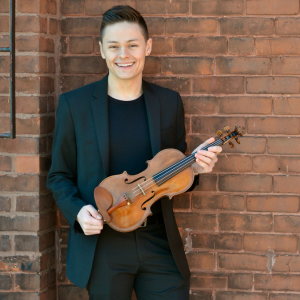 Russell Iceberg
"The Peter Mendell Award was a marvelous experience for me, and it came at a critical time in my career. I was just finishing with my education, as as I began my professional life, the Award opened new doors for me and gave me the encouragement and support I needed to remain inspired and continue pursuing greater excellence in my playing. The kind and supportive environment of the competition made the experience such a pleasure, and enabled me to do my best. I would strongly encourage anyone who is eligible to apply!"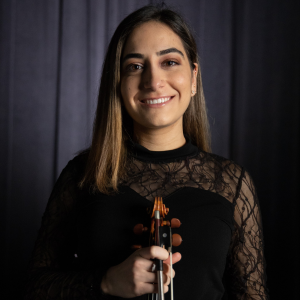 Lynette Israilian
"The Peter Mendell Award has given me the opportunity to further invest in my development as a violinist. In fact, I have been fortunate enough to use the award to study with such masters as Martin Beaver, Mihaela Martin, Kathleen Winkler and Glenn Dicterow, as well as to participate in, and win, auditions such as the Verbier Festival in Switzerland and the audition for the Guildhall School of Music in London, which was accompanied by a fully funded scholarship. I am very grateful for Mr. Mendell's generosity and very honored to have been the recipient of the scholarship in 2019."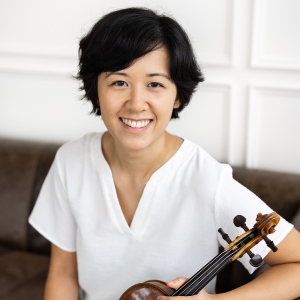 Teresa Wang
"I am so honoured to see my name included alongside the past laureates of the Peter Mendell Award, many of whom are musicians I know and highly respect. As a young musician, it was so affirming for me to win this award and receive recognition that my hard work was paying off. Along with the prize, it was also a special and unique experience to be given a recital opportunity through Jeunesses Musicales Canada Foundation and the Peter Mendell Award, and have an extra opportunity to share my music with people."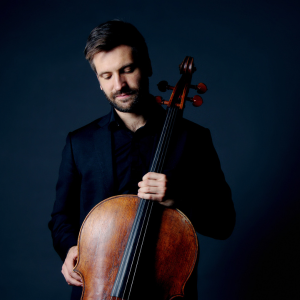 Dominique Beauséjour-Ostiguy
"Winning the Peter Mendell Prize was an important step in my career development as a cellist: a great recognition, the development of many contacts, a financial boost and especially the beginning of a great collaboration with Jeunesses Musicales Canada! Thank you very much for your support!"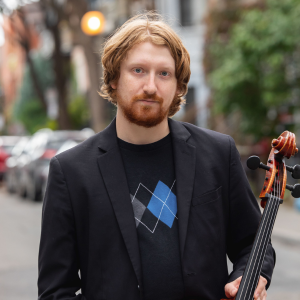 Joshua Morris
"I was overjoyed to win the Peter Mendell Award in 2016, having just moved from the United States the previous year to start my Master's degree at McGill University. The prize winner's recital at Peter's house was one of the first solo performances I gave in my new city, and began a year in which I was fortunate enough to win McGill's Golden Violin Award, as well as the Fischoff Chamber Music Competition Grand Prize with the Milton String Quartet. Winning this award helped me begin my career as a musician in Canada, and I'm very grateful to Peter and the Jeunesses Musicales Canada Foundation for providing me with that opportunity."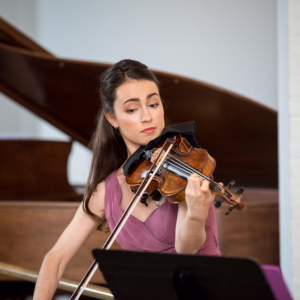 Marianne di Tomaso
"The Peter Mendell Prize allowed me to buy a new violin which greatly contributed to my career. Afterwards, I had the chance to continue my studies at the Yale School of Music. I currently work as a section violinist in the Orchestre Classique de Montréal and as a freelancer in several ensembles."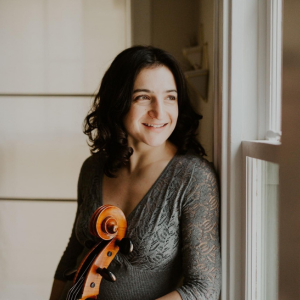 Julie Hereish
"When I received the Peter Mendell Award in 2011, I was about to begin a post-master's degree in Vienna, Austria. This scholarship greatly helped me finance my studies in Europe, an experience that made me grow artistically to a level I never thought possible and greatly helped build the foundation of my professional musical life."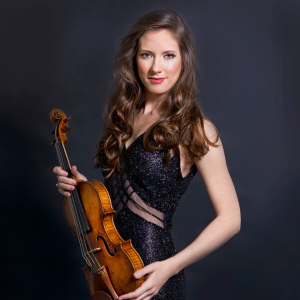 Bénédicte Lauzière
"The Peter Mendell Award gave me the confidence and validation that I was on the right path to achieve a career in classical music. This award encourages and ignites the flame in the up-and-coming classical music world, and I am very proud to be on the list of recipients. Thank you, Peter and Margie, on behalf of myself and all future winners of your award!"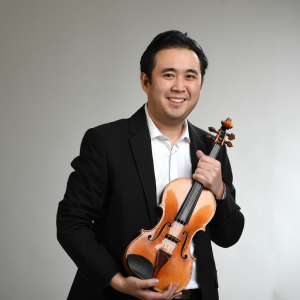 Ewald Cheung
"It is an honour to be a laureate of the Peter Mendell Award. Winning the award has help inspire me to pursue bigger goals and projects the following years shaping up my career. I will always remember meeting Mr. Mendell and performing at his home and the delicious dinner with fond memories!"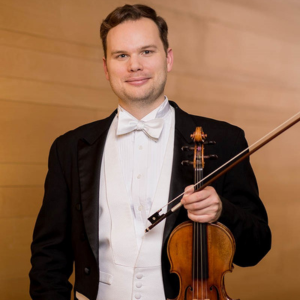 Alexander Read
"Winning the Peter Mendell Award was a tremendously important moment in my studies in music. It was one of my first moments of serious recognition from outside my school, and it made it possible to attend summer programs that influenced me greatly as a musician. I still regularly draw on the knowledge gained at these programs, both as a performer and also as a teacher."
Partners and donors
| | |
| --- | --- |
| Elisabeth Gluckstal | Sherry Simon |