70 years promoting music in Canada!
JM Canada (Jeunesses Musicales Canada) was born on August 23, 1949 following a meeting between Father J.H. Lemieux, Anaïs Allard-Rousseau, and Laurette Desruisseaux-Boisvert, who were brought together in St-Hyacinthe on the initiative of Gilles Lefebvre. Lefebvre suggested linking all the existing societies devoted to cultural activities among young people, and submitted a plan of action calling for concert tours, new lines of administrative co-operation, scholarships, a summer camp, a permanent home, and exchanges between young performers.
JM Canada is affiliated with JM International (JMI), considered by UNESCO as the world's leading cultural organization dedicated to youth and music. JM Canada is supported by the JM Canada Foundation as well as the three levels of government. 
During a Season, JM Canada (JMC) presents some 1,600 concerts and workshops with more than 120 artists, creators and presenters in Québec, Ontario and Maritimes. All in all, the JMC concert tours visit more than 130 Canadian cities in a year. This is why JMC is the most important classical music distributor and producer in Canada, with an annual audience of 130,000 (including 103,000 children ages 3 to 12).
Our founder, Gilles Lefebvre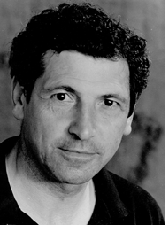 "I gave life to the Jeunesses Musicales movement in Canada and the world, first and foremost, to share my true love of a musical genre that needs an initial introduction in order to be fully appreciated, one that requires silence to be heard, one that speaks to the heart and the mind."
A very charismatic and persuasive figure, Gilles Lefebvre combed the country, recruiting, and founding JMC Centres… He gathered various key players in our society to work towards JMC's mission: to promote the presentation of classical music, especially to youth, and to support the career development of the finest young professional instrumentalists, singers, and composers, both at home and abroad.