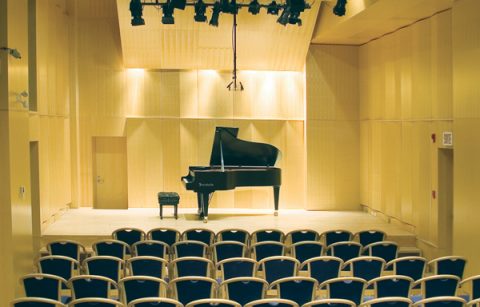 Are you looking for a venue for your event?
Our Joseph-Rouleau Hall is ideal for all types of events (cocktails, meetings, filming, receptions…).
Features and conditions :
Capacity: 100 seats
Hourly rate: $80/hour (before taxes)
Minimum duration: 4 hours
Piano rental (Bösendorfer): $50 (before taxes)
The rates include the presence of a technician and a supervisor.
For more information, please contact Andrew Deschênes at 514-845-4108 (p. 224) | adeschenes@jmcanada.ca