Jeunesses Musicales Canada
Together, let's celebrate our love for music and the future of youth!

Fundraising Event
Virtual Auction
Stay tuned! We are holding a virtual auction from March 24 to April 3, 2022.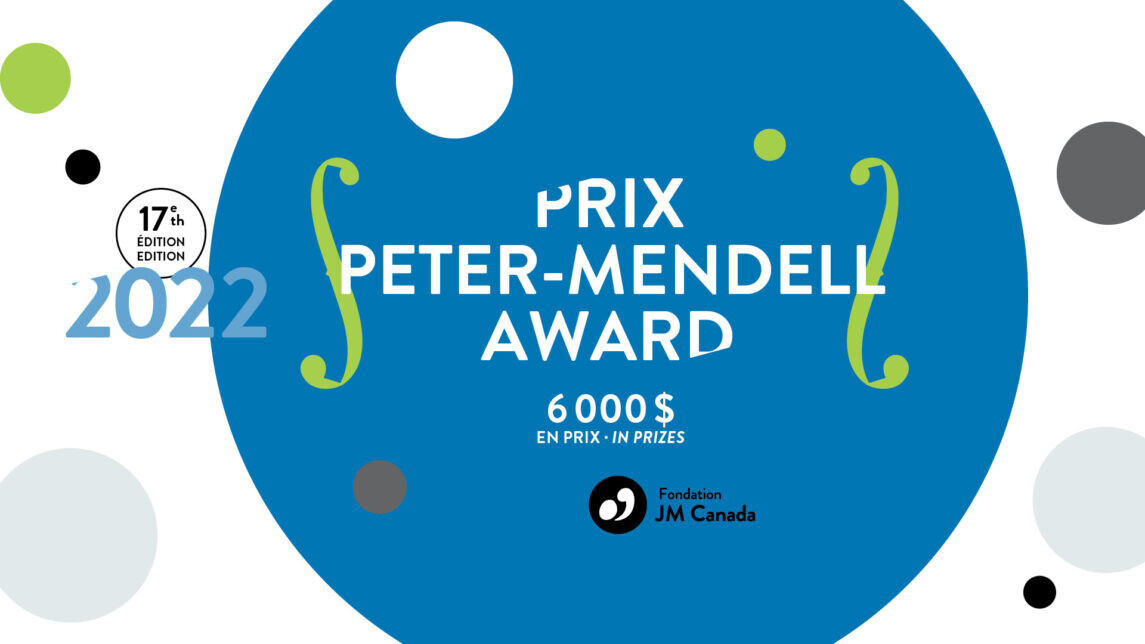 Support Jeunesses Musicales Canada!
Support for artist
The JM Canada Foundation is pleased to announce the beginning of nominations for the 17th edition of the Peter Mendell Award, which recognizes a student in strings (violin, viola, cello or double bass) with a $5,000 prize. Candidates have until May 20, 2022 to submit their applications.

Support for artists
2021 Choquette-Symcox Award
The JM Canada Foundation is delighted to present the 2021 Choquette-Symcox Award to violinist Marie Nadeau-Tremblay and cellist Dominique Beauséjour-Ostiguy. The two string players were each presented with a $5,000 excellence grant at the award ceremony at Jeunesses Musicales Canada House on May 26.