Zoom-Boom-Boom
Made possible by the financial support of the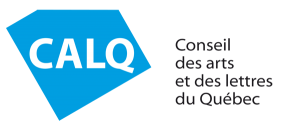 Join us for a day in the life of Sam, a young child whose every waking moment is interwoven with a rich tapestry of sound. Triggered by the smallest detail–waking up, going to daycare (or school), playtime at the park, the trek home- and accompanied by their imaginary musician friend, Charlie, Sam's imagination knows no bounds! A work without dialogue for everyday objects, vocal sound, small percussion and electroacoustic sound, Zoom-Boom-Boom takes its inspiration from early childhood, when even the smallest idea can spark the imagination, the most ordinary object can become an instrument, and the most routine sound can become music.
Target Audience : 2 to 6 years old
Concert lenght : 35 minutes
Maximum Audience : 200 people
Languages : French and english
Available until June 2023.
ARTISTS
Sandrine Lemieux, actress – Sam
Kristie Ibrahim, percussion – Charlie
SCENARIO AND CONCEPT
Alexis Diamond
MUSIC AND CONCEPT
Stephanie Moore
STAGING
Michel G. Barette
SCENOGRAPHY
Diana Uribe