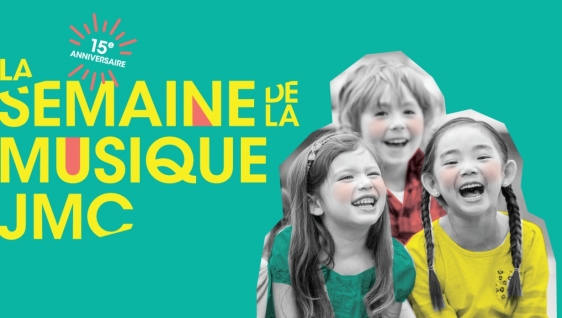 Experience March Break as a music fest for the whole family!
For 15 years, Jeunesses Musicales Canada, in collaboration with the City of Montréal's Accès culture network, has invited 3 to 12 year olds and their families to attend its many concerts and music workshops during March Break. From March 2 to 10, over 40 mostly free concerts and music workshops will take place in participating cultural centres, libraries, and performance venues across Greater Montréal.
For registration and tickets: Contact participating venues
For information: 514-845-4108, ext. 0
View the complete programming in PDF format
Launch Event - Jammies Jam of the Future
Saturday March 2, 2019, from 7:30 to 10:30 p.m.
JMC's André Bourbeau House | 305, avenue du Mont-Royal Est
Dance the night away to sounds of the past while imagining the future! Come experience an evening of creativity and excitement. Kids and kids at heart will hit the dance floor and feel the rhythm of never-before-heard music while exploring futuristic fantasy through movement. Dress code: your pyjamas!
Concerts
Date
Infos
No dates availables
Workshops
Date
Infos
No dates availables
Semaine de la musique JMC 2019
March 2 to 10, 2019
Over 40 concerts and workshops for young audiences in Greater Montreal
#SemaineMusiqueJMC
This programming was made possible thanks to the generosity of Mr Peter Symcox.