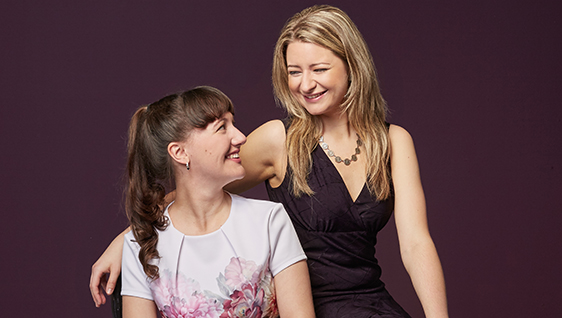 Watch the video
For many artists, music is an important outlet for things that cannot be expressed any other way. In this concert infused with German Romanticism and French Post-Romanticism, secret thoughts and feelings are revealed through music. The sound of piano and violin will evoke the hopes, regrets, and desires of Fanny Mendelssohn, Alma Mahler, and Lili Boulanger. Let the expressive music of these composers tell their stories through elegant performances by Yolanda Bruno and Isabelle David.


A FIRST LOOK AT THE REPERTOIRE*
CLARA SCHUMANN (1819-1896)
3 romances, op. 22 : I. Andante molto
LILI BOULANGER (1893-1918)
D'un matin de printemps
PAULINE VIARDOT-GARCIA (1821-1910)
Six morceaux : II. Bohémienne

*JMC reserves the right to modify the repertoire without prior notice.

Concert dates
Date
Infos
No dates availables
Heart to Heart - East Tour
CANIMEX ARTISTS

Yolanda Bruno, violin
Isabelle David, piano

To get more information about this concert, please contact
Véronique Desjardins
, Concerts and Emerging Artists Coordinator