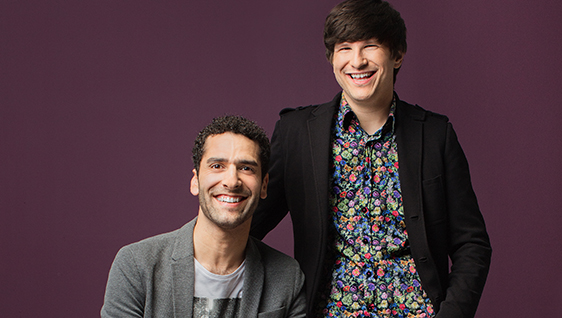 Watch the video
Fantasias are associated with unbounded flights of the imagination. This concert, with its theatrical elements, will allow you to explore this musical form through characters that were either described by the composers or dreamed up by the performers. Meet Eusebius and Florestan, two personifications created by Schumann to embody his own contradictions, and watch as a dreaming painter comes to life to the sound of Debussy's music. Come and be captivated by the clear rapport within this clarinet and piano duo as their instruments shine and transform with the music and characters that inhabit it.

A FIRST LOOK AT THE REPERTOIRE*
LUIGI BASSI (1833-1871),
Fantasia da concerto su motivi del Rigoletto
CLAUDE DEBUSSY (1862-1918),
Première rhapsodie for B-flat clarinet and piano
ROBERT SCHUMANN (1810-1856)
Fantasiestücke, op. 73: I. Zart und mit Ausdruck

*JMC reserves the right to modify the repertoire without prior notice.
Concert dates
Date
Infos
No dates availables