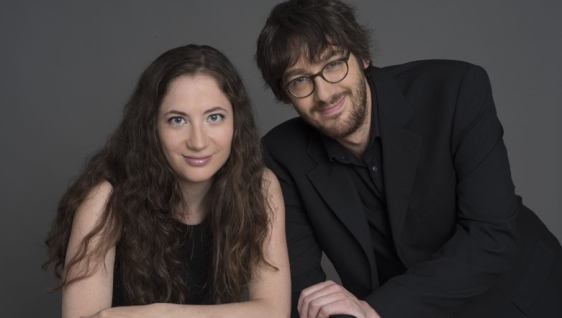 Watch the video
A veritable four-handed orchestra bringing the great, noble period of tsarist Russia to life through music, this duo will lead you through operas and ballets reminiscent of a bygone era. Through the ever-evocative works of Tchaikovsky and Rachmaninoff, Jeanne Amièle and Simon Larivière tell the timeless stories of Russian folklore.
Concert dates
Date
Infos
No dates availables
Red Piano
Jeanne Amièle, piano
Simon Larivière, piano
This concert is available for festivals during the summer season.
To get more information about this concert, please contact
Véronique Desjardins
, Concerts and Emerging Artists Coordinator