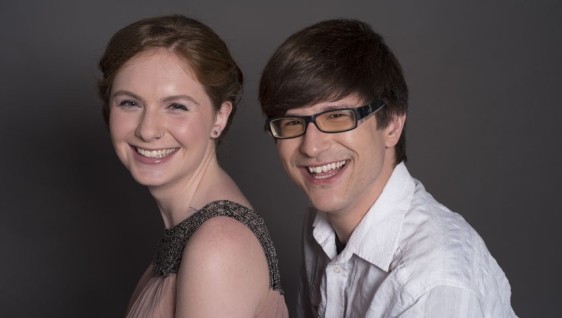 Watch the video
Dive into a legendary world where mythical figures from the Antiquity and from literature are brought to life. Flutist Ariane Brisson and pianist Olivier Hébert-Bouchard perform worksby Debussy, Vivier and Bartók in an original production, where the words play as much of a role as the notes.
Concert dates
Date
Infos
No dates availables
Faune & Naïades
Palladium Duo
Ariane Brisson, flute
Olivier Hébert-Bouchard, piano
2017-2018 Cogeco Artists
This concert is available for festivals during the summer season.
To get more information about this concert, please contact
Véronique Desjardins
, Concerts and Emerging Artists Coordinator